About The Project
Giving the people who use and work with prosthetic limbs a voice is key to all our work. In 2019 we undertook a project in the UK where more than 25 prosthetic users, clinicians, designers and academics attended a series of patient and public involvement (PPI) workshops aimed at exploring the current successes, good practice and areas for improvement in the field of lower limb prosthetics.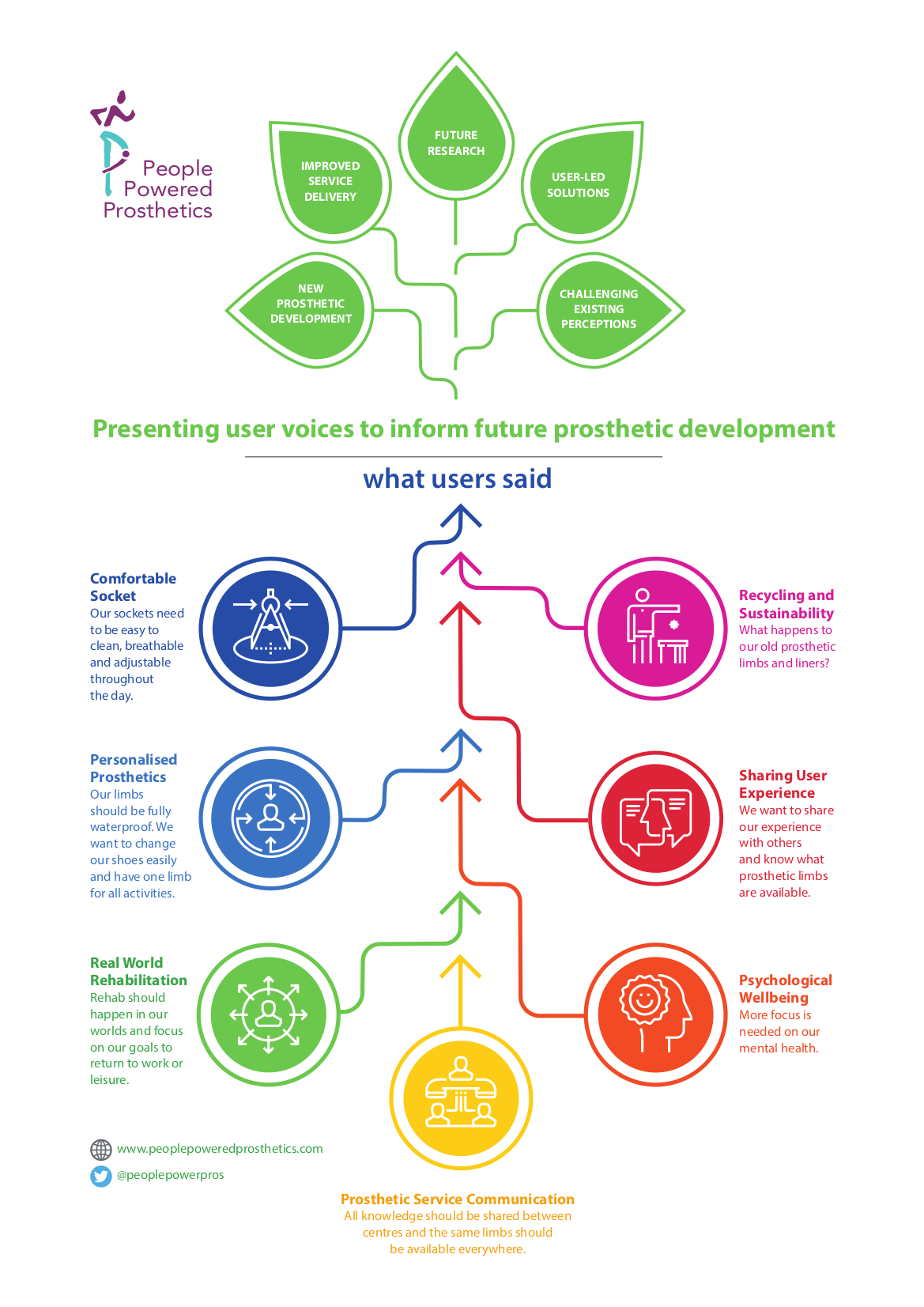 What did people say?
The infographic below sets out the key wants and needs identified by the people attending our workshops. They describe ways in which people want their prosthetic limbs to function on a day to day basis, some priorities for ensuring services meet the needs of the people who use them and the environment, and highlight a real desire for users to share their experiences in order to help others.
How could this be useful?
This PPI approach provides an important platform for involving users and sharing their voices to help inform the future direction of prosthetic development in a meaningful way. These insights could be used to generate ideas for new research projects, develop new prosthetic components, inform the design of rehabilitation services or just stimulate creative thinking.
For more information please contact us.
Meet the team
Publications